My name is Nina, I'm a Southwest based, very sexy and submissive fetish and BDSM loving kinky transgendered girl, and I'm at your service.
I am a young, stunning, very kinky Billie Piper lookalike, who looks even better in the flesh than photos,
I'm available to help you live out your fantasies no matter how weird you might think they are. Click on the links to left find out more about my individual services and if your kink isn't listed please contact me as I still might be able to make your fantasy a reality.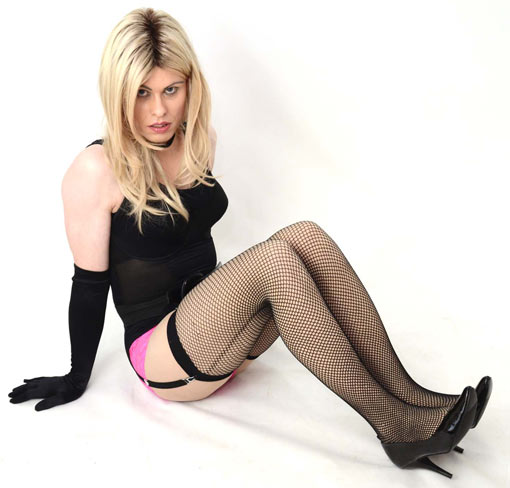 As well as covering a huge amount of weird and wonderful fetishes and kinks I also love to dress to please and I have a huge collection of costumes that I can wear for your pleasure - in different materials, from lycra to latex. You can even specify right down to the colour and style of panties I wear. Or you can bring something or buy something for me to wear for you if you like.
If role play is your thing I enjoy acting and dressing as anything from a naughty schoolgirl to a sexy Call girl for you to do what you want with. I don't however offer anal sex in my sessions but do offer oral with a condom.

Watch the video below to see Nina being spanked and caned !!!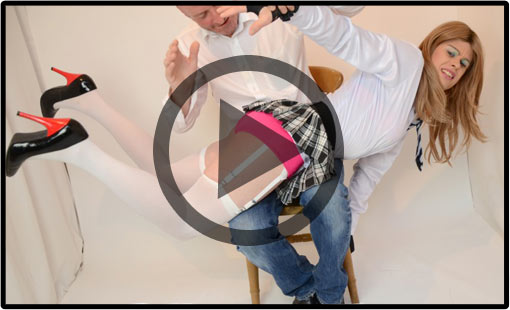 If you don't fancy me being your sub or fantasy girl and you've been a naughty boy/girl maybe you need to visit Mistress Nina. Just click the Domination link on the left
Be warned she won't go easy on you!

I am at present only available for advance bookings at Studio Onyx at Taunton, Also possibly studios at Weston-Super-Mare and Bristol. However I am willing to travel, provided my expenses and travelling time are paid for as well as my fee. I currently require a paypal deposits for all bookings until I get a new venue of my own in the near future.
Crossdressers welcome and I have a selection of clothes, wigs, shoes and make up for anyone wishing to dress en-femme and I enjoy giving makeovers